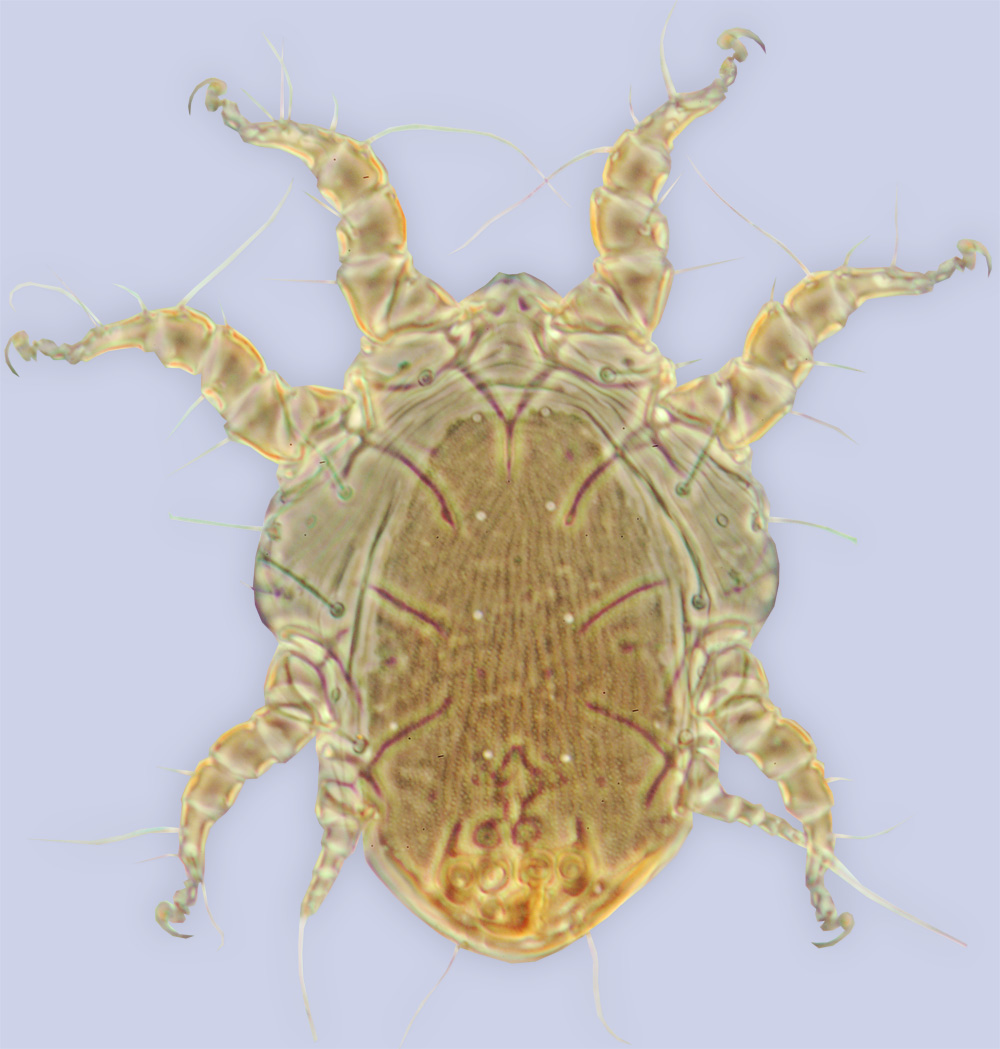 Fig. 1. Sennertia bifida, heteromorphic deutonymph, ex Ceratina flavipes, Japan (BMOC 95-0422-046). Click here to enlarge

Bee Mites : Acari : Acariformes : Sarcoptiformes : Chaetodactylidae : Sennertia




Sennertia bifida Kurosa, 2003



Sennertia (Eosennertia) bifida Kurosa, 2003: 26, Figs 1-5 (holotype HDN in NSMT, 39 paratype HDNs distributed in NSMT, CNC, HNHM, IRSNB, NBGY, UMMZ, USNM)

Sennertia bifida: Klimov & OConnor, 2008: 224 (assigned to cerambycina-group)


Material (show database records).

Hosts. Ceratina (Ceratinidia) japonica Cockerell, 1911(type host)
Ceratina flavipes Smith, 1879
Ceratina okinawana Matsumura and Uchida, 1926

Distribution (show map). Japan: Hokkaido (Sapporo, Hitsujigaoka) (type locality), Honshu, Ryukyus

References


Klimov, P. B. & B. M. OConnor. 2008. Morphology, evolution, and host associations of bee-associated mites of the family Chaetodactylidae (Acari: Astigmata), with a monographic revision of North American taxa. Miscellaneous Publications Museum of Zoology University of Michigan.199: 1-243.

Kurosa, K. 2003. A new subgenus and species of Sennertia (Acari, Chaetodactylidae) associated with the small carpenter bees, Ceratina spp. (Hymenoptera, Apidae) in Japan. Journal of the Acarological Society of Japan.12: 25-31.



B. OConnor and P. Klimov ©
Created: Jun 09, 2011
Last modified: