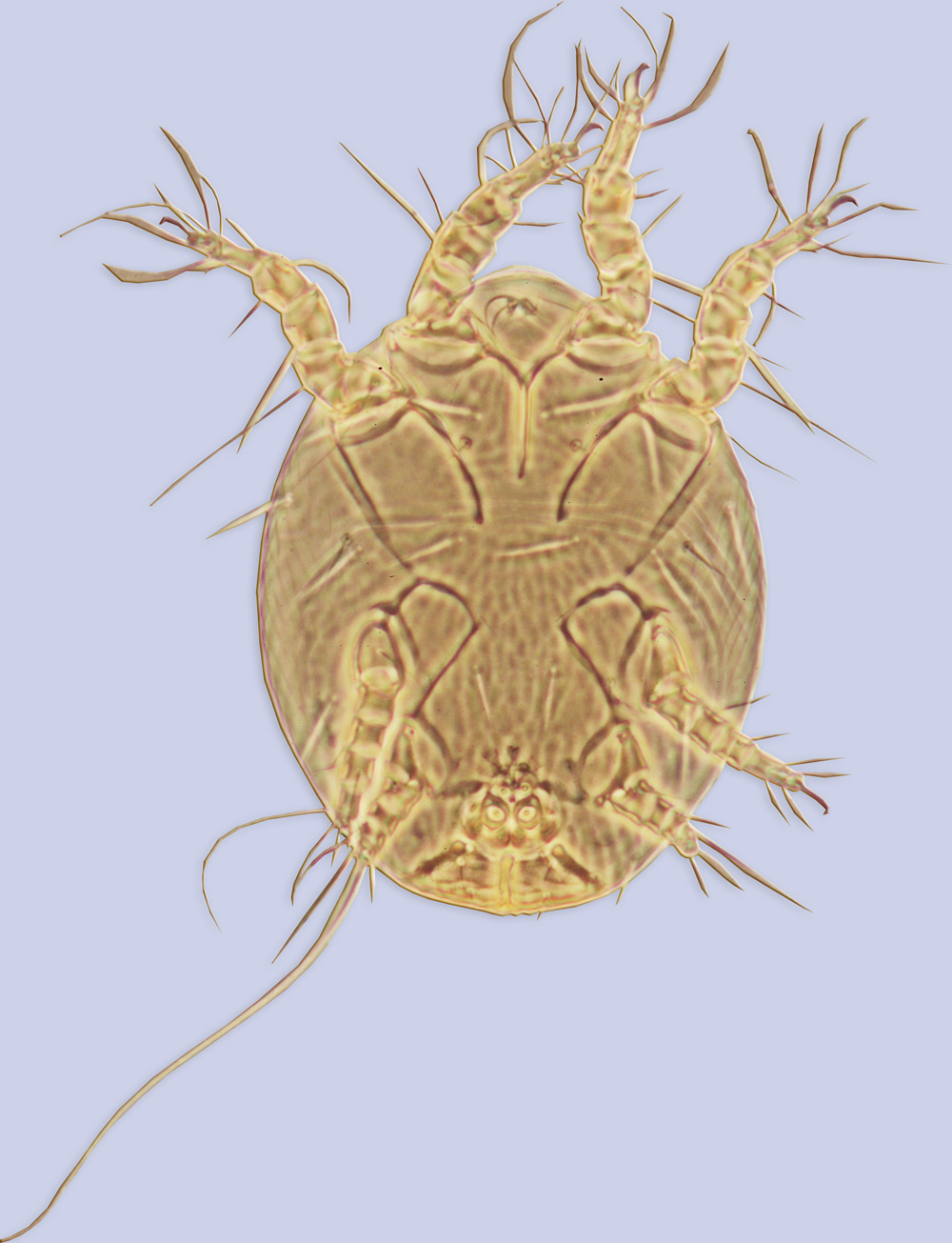 Fig. 1. Phoretic deutonymph of the mite Centriacarus turbator (holotype), ex Centris vittata, Brazil. Click here to enlarge

Bee Mites : Acari : Acariformes : Sarcoptiformes : Chaetodactylidae : Centriacarus




Centriacarus turbator Klimov and OConnor, 2007

Centriacarus turbator Klimov & OConnor, 2007: 816, Figs 2A,C-D; 3-4; Klimov et al., 2007a: 1371; Klimov & OConnor, 2008: 100, Figs 47, 48.

Material (show database records). Holotype: HDN - BRAZIL: Mato Grosso do Sul, Aquidauana, ex Centris vittata propodeum, 11-12 Dec 1919, R.E. Harris, CUIC, BMOC 95-0422-026; Paratypes: same data as holotype - 14 HDNs; 5 HDNs - same data, BMOC 95-0422-025; 2 HDNs - Matto Grosso, Vila Vera, 12°46'S 55°30'W, ex C. vittata propodeum, 1 Oct 1973, M. Alvarenga, AMNH, BMOC 04-0508-229; 1 HDN - same data, on posterior wing bases, BMOC 04-0508-230; 13 HDNs - COLOMBIA: Magdalena, Socorpa Mission, Sierra de Perijá, ex C. vittata propodeum, 5-25 Aug 1968, B. Malkin, AMNH, BMOC 04-0508-234 ; 17 HDNs - MEXICO: Jalisco, Chamela (Estación de Biologia), ex Centris sp1 on propodeum, 6 Oct 1965, J. Rozen, AMNH, BMOC 04-0508-237; 16 HDNs - PANAMA: Colón, Isla Guacha [label reads Canal Zone, Barro Colorado Is.], ex C. vittata propodeum, 30 Jun 1934, Otis E. Shattuck, AMNH, BMOC 04-0508-236; 3 HDNs - PERU: Loreto, Pucallpa, 600 ft., ex C. vittata propodeum, 8 Nov 1946, J. C. Pallister, AMNH, BMOC 04-0508-235. Holotype in CUIC, paratypes in AMNH, CUIC, ESALQ, MUSM, OSAL, UMMZ, UNAM.
Description. Phoretic deutonymph (Fig. 1). Setae c1 usually not reaching bases of d1, c1/c1-d1 0.7-1.0 (0.8±0.09). Setae 3a and 4b distinctly shorter than c3. Ratio 3a/c3 0.4-0.7 (0.5±0.07), 4b/c3 0.4-0.8 (0.6±0.10). Setae 1a nearly equal to c3, 1a/c3 0.8-1.2 (1.0±0.13).
Hosts. Centris (Heterocentris) vittata (type host), Centris sp. (Mexico)
Distribution (show map) Brazil: Mato Grosso do Sul (type locality), Peru, Colombia, Panama, Mexico: Jalisco.
Etymology. Turbator (a troubler) is a Latin noun in the masculine gender. The species name is a noun in apposition.

Image Gallery


References


Klimov, P. B. & B. M. OConnor. 2007. Ancestral area analysis of chaetodactylid mites (Acari: Chaetodactylidae), with description of new early derivative genus and six new species from the Neotropics. Annals of the Entomological Society of America. 100: 810-829.

Klimov, P. B., B. M. OConnor & L. L. Knowles. 2007a. Museum specimens and phylogenies elucidate ecology' s role in coevolutionary associations between mites and their bee hosts. Evolution.61: 1368-1379.

Klimov, P. B. & B. M. OConnor. 2008. Morphology, evolution, and host associations of bee-associated mites of the family Chaetodactylidae (Acari: Astigmata), with a monographic revision of North American taxa. Miscellaneous Publications Museum of Zoology University of Michigan.199: 1-243.






B. OConnor and P. Klimov ©
Created: Mar 24, 2009
Last modified: